The Greater Kane County Illinois Chapter of Wild Ones was founded in 2009 as a chapter of Wild Ones. We are committed to promoting the use of native plants in landscaping, gardening, naturescaping and land restoration. In April, 2021, we changed our name to from Northern Kane County Wild Ones to Greater Kane County Wild Ones. Wild Ones is a not-for-profit environmental education and advocacy organization.
The mission of Wild Ones is to promote native plants, natural landscapes, and environmentally sound landscaping practices to preserve biodiversity through the preservation, restoration and establishment of native plant communities. Wild Ones continues to lead the natural landscaping movement as we explore, teach, and change the practice of gardening in our communities and around the country to using native plants.
We have an initiative called Start in Your Yard. We are here to help you started with native plants in your yard or garden plot. There are ideas and videos to watch on our website. You can also click the "register your interest" button, and we will send a few seasoned gardeners out to work with your. This is available for free for members and non-members. Go to: http://startinyouryard.com
We encourage you to join Wild Ones and become a part of our healthy, vibrant community of native plant enthusiasts. There are chapters all across the country. Go to wildones.org to join.
Thank you to everyone who came out to our plant sale! If you missed it, here is a list of places to get plants as well as where there are still plant sales. Our friends at St. Charles Park District are having a native plant sale on Saturday, June 4 from 9-2, at Hickory Knolls Discovery Center in St. Charles. For more information, go to https://www.stcnature.org/native-plant-sale/
Retail nurseries that carry plants and/or seeds for our region:
https://www.prairienursery.com
https://www.prairiemoon.com
https://www.possibilityplace.com
Home
Other native plant sales: https://illinoisplants.org/native-plant-sales
Also, go to startinyouryard.com for lots of information about native plants.
Join us this spring to enjoy a walk in nature to discover a variety of spring ephemerals. Plant identification signs have been placed in many areas near blooming species as a learning opportunity for all. Then take that knowledge you've gained and explore more areas in Kane County.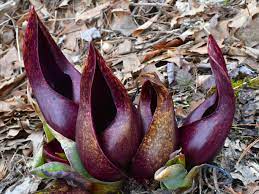 March 1- May 31 Share any picture of flowering blooms found anywhere in Kane County—natural areas, parks, forest preserves, your own backyard! When you spot a plant in bloom, snap a picture and post it using the free iNaturalist app. Search for our project: Kane County, IL: Spring 2022 Ephemerals
Spring ephemerals are perennial woodland plants that emerge early in the spring, flower and produce seeds before being shaded out by the surrounding plants and leaves. As the name suggests, they don't last very long. Their unique life cycle makes this first wildflowers you see each year. Some even appear when there is snow on the groune. This spring become a community scientist and help track when and where spring ephemerals are emerging around Kane County.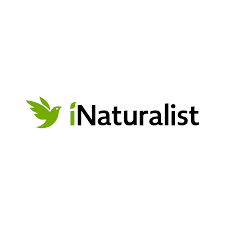 This program is a cooperative effort among:
St. Charles Park District: Hickory Knolls Discovery Center
Fox Valley Park District: Red Oak Nature Center
Forest Preserve District of Kane County
Geneva Park District
Wild Ones of Greater Kane County
Batavia Wildflower Sanctuary
Trout Park, Elgin
Campton Township Open Space
Dundee Township Open Space
The Conservation Foundation