The Greater Kane County Illinois Chapter of Wild Ones was founded in 2009 as a chapter of Wild Ones. We  are committed to promoting the use of native plants in landscaping, gardening, naturescaping and land restoration. In April, 2021, we changed our name to from Northern Kane County Wild Ones to Greater Kane County Wild Ones.  Wild Ones is a not-for-profit environmental education and advocacy organization.
The mission of Wild Ones is to promote native plants, natural landscapes, and environmentally sound landscaping practices to preserve biodiversity through the preservation, restoration and establishment of native plant communities. Wild Ones continues to lead the natural landscaping movement as we explore, teach, and change the practice of gardening in our communities and around the country to using native plants.
Save the Bell Bowl Prairie
The Rockford Illinois Airport expansion plans include development on the remnant Bell Bowl Prairie, a historic natural landscape that supports rare and endangered species.  Just this year, the Rusty Patched Bumble Bee, a federally endangered species, was observed on the prairie
Only 1/10 of our 1% of our native prairie landscape remains in Illinois.  We must do better if we intend to continue to call ourselves the Prairie State.  Further, this is an opportunity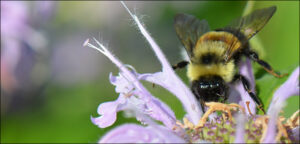 to confront the climate crisis through preserving a treasured natural area.  The economic benefits of the airport expansion are not greater than the ecological benefits we receive from this rare and remnant habitat.  A responsible and sustainable solution must be embraced.
Contact Governor Pritzker to let him know how important this historic remnant prairie is to the biodiversity of our state and to Rockford.
Sign up on Zoom  to hear Ed Collins inspire and educate us.
Thursday, October 28 at 7 PM
Sign up to attend with this free Zoom link:  https://us02web.zoom.us/webinar/register/WN_ABuWj9yWSTq_KAL_4RZb7A
On Thursday, October 28 at 7 PM, we are thrilled to present Ed Collins.  Not only are Ed's credentials extensive,
he is a gifted, talented and inspirational speaker for all those who work to restore natural habitats and embrace the land. As Ed stated in his address to the Openlands 2017 Annual luncheon, Embracing the land "… is a question of accepting that land is a self-aware, sentient entity and the ground sings when it is healthy and it weeps when it is injured."
Ed Collins has worked for the McHenry County Conservation District in Woodstock, IL for thirty-five years, in the Land Preservation and Natural Resource Management Division:  restoration ecologist, natural resource manager and presently the Director of the Land Preservation and Natural Resource Management Division, administering restoration and land preservation efforts on 25,000 acres of open space.
Ed holds a Master's degree from Northeastern Illinois University in Geography and Environmental Studies and has been involved in a number of interesting projects over the years. These include the dechannelization of Nippersink Creek, assisting in establishment of the Hackmatack  as the 561st National Wildlife Refuge and leading the process for creating the first comprehensive study of oak loss in McHenry County from 1837 to 2012.
 His hobbies include collecting drain tile memorabilia, designing and building labyrinths and megalithic stone circles and historical re-enacting the period 1790-1840 in North America.  He is also a trained hypnotist and a registered celebrant for weddings and baptisms.